Vintage Craftsman Bench Top Drill Press No. 103.23640
by Ray
(Phoenix, AZ)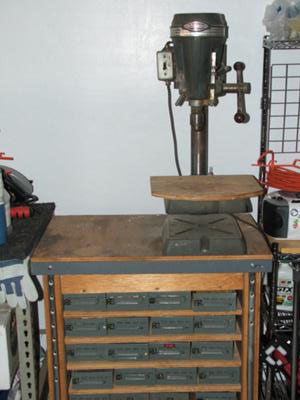 Vintage Craftsman Drill Press Model 103.23640
Not sure about its age. It's serial number is 103.23640. I am willing to sell. Asking $200. Email me (ray . ragan @ gmail . com) remove the extra spaces.
Join in and write your own page! It's easy to do. How?
Simply click here to return to Vintage Craftsman Tool Photos.
More Old Woodworking Tool Links
Delta Woodworking Tools
Craftsman Woodworking Tools
Rockwell Woodworking Tools
Oliver Woodworking Tools
Boice Crane Woodworking Tools
Walker Turner Woodworking Tools