Delta No. 1172 Tenonig Jig for Table Saw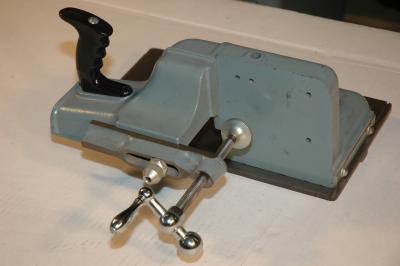 Delta No. 1172 Tenoning Jig
Delta 1172 Tenoning Jig. Heavy cast iron tenoning jig for use on Delta table saws. Also worked on shapers. This heavy (approx 30 pounds) holds stiles or rails or other narrow pieces securely for cutting tenons on the ends. This is a far superior jig to the cheaper lighter versions sold today. These sell used on Ebay between $250 and $350. If you've got one of these, keep it. They are hard to come by.
Join in and write your own page! It's easy to do. How?
Simply click here to return to Vintage Craftsman Table Saws.
More Old Woodworking Tool Links
Delta Woodworking Tools
Craftsman Woodworking Tools
Rockwell Woodworking Tools
Oliver Woodworking Tools
Boice Crane Woodworking Tools
Walker Turner Woodworking Tools