Floor Standing 1940s Craftsman Drill Press ?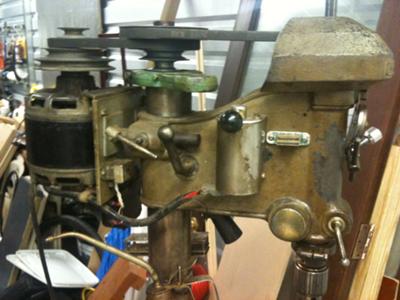 1940's Craftsman Drill Press
Just picked up this Drill Press locally from a retired gentleman whose dad was an aviation machinist.. not sure of the model but it is a Craftsman... the 65 year old said he remembered his dad and him using it for a science fair project when he was 14! Im guessing 1940s?


Join in and write your own page! It's easy to do. How? Simply click here to return to Vintage Craftsman Tool Photos.
More Old Woodworking Tool Links
Delta Woodworking Tools
Craftsman Woodworking Tools
Rockwell Woodworking Tools
Oliver Woodworking Tools
Boice Crane Woodworking Tools
Walker Turner Woodworking Tools