Unidentified Tool - Do you know what it is?
by Rick
(Tallahassee, Florida)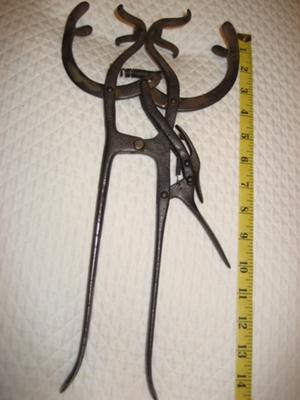 What is this tool?
Found in an old barn. If you know what it is please help identify this tool. You can email me at rfulnov2003@yahoo.com
Join in and write your own page! It's easy to do. How? Simply click here to return to Antique Woodworking Tool Photos.
More Old Woodworking Tool Links
Delta Woodworking Tools
Craftsman Woodworking Tools
Rockwell Woodworking Tools
Oliver Woodworking Tools
Boice Crane Woodworking Tools
Walker Turner Woodworking Tools