Unknown
by Stan C.
(Clinton, NC)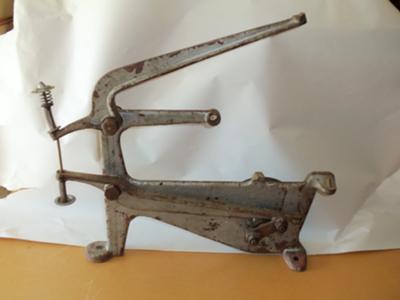 Help identify this tool?
I bought this years ago with the intention of making a finished scroll saw but never got "a round to it". Now I have someone interested but need to know what I am selling and what is it worth?
There are only two markings; one a "J7" and the other a "J3". Who made this and when?
Thank you.
Join in and write your own page! It's easy to do. How? Simply click here to return to Vintage Delta Tool Photos.
More Old Woodworking Tool Links
Delta Woodworking Tools
Craftsman Woodworking Tools
Rockwell Woodworking Tools
Oliver Woodworking Tools
Boice Crane Woodworking Tools
Walker Turner Woodworking Tools