1900s JM Marston & Co. Boston MA 20 inch band saw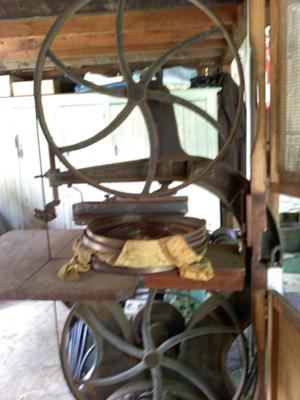 Left operation Marston 20" Band Saw
I just bought this band saw. I am trying to gain more information about it.

The saw is in remarkable condition, has a wooden table and is "plug and play". The tires are in tough shape but I can replace them easily enough.
I had a choice of pictures and chose the best. I only had a cell phone ofr the other pics.