Delta Woodworking Tools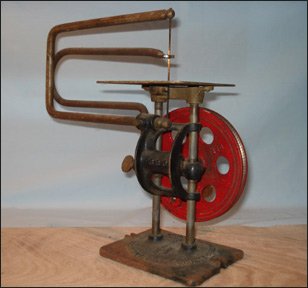 Anchored by the famous Delta Unisaw. The Delta Manufacturing Company has been making a line of industrial and small shop woodworking equipment for over 90 years. Much of that equipment has found itself in wood shops all over the world from small furniture and cabinet shops, to schools and vocational training centers and large manufacturing facilities.
The Delta Specialty Company was founded by Herbert Tautz in 1919. The American Boy Scroll Saw was the first breakthrough Delta product invented by Tautz in 1923. In 1937 Delta changed the woodworking industry by inventing the first 10-inch tilting arbor saw known today as the Unisaw. It's become one of the most popular mainstays of small and large shops around the world and is a prized possession of many woodworkers.
Vintage Delta Tools for Sale
Delta Table Saw Parts
Delta Band Saw Parts
Delta Scroll Saw Parts
Delta Jointer Parts
Delta Shaper Parts
Delta Disc Sander Parts
Delta Belt Sander Parts
Delta Wood Lathe Parts
Delta continues manufacturing quality woodworking tools and equipment to this day although some would say that the very best of Delta woodworking equipment was produced between 1930 and the 1980's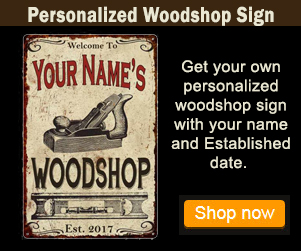 This Delta Woodworking Tools section features many of the vintage woodworking machinery that Delta manufactured over the years such as the 10" Unisaw, 14" band saw, 24" scroll saw, 4" jointer, 6" jointer, 10" contractor's saw, belt and disc sanders, wood lathes, drill presses, shapers, the Homecraft Series and more.
Information and resources about many of these vintage Delta tools are provided on the following pages. Here you'll find photographs of the vintage tools, parts lists, machine owners manuals, patent information and more.
If you have photos or information to share about the Delta line of industrial tools, please don't hesitate to share your tool photos with us.
Contribute to This Site - Share Your Delta Machine Photos
---- Help build this collection of Free Resources for Woodworkers! ---


Click here to share Your Own Delta Tool & Machine Photos & Information
Delta Power Tools by Year
Delta Rockwell Power Tools - 1937
Delta Rockwell Power Tools - 1939
Delta Rockwell Power Tools - 1957
Vintage Delta Table Saws
Delta 10" Tilting Table Table Saw Model No. 1160
Delta 10" Contractors Saw
Delta 10" Unisaw
Delta 10" Tilting Arbor Unisaw (1948)
Delta Auto Set Miter Gage
Delta Rip Fence
Newer Delta Table Saws
Delta Table Saws
Delta Contractor Saw
Delta Cabinet Saw
Delta 36-715 10" Hybrid Saw
Delta 36-716 10" Hybrid Saw
Delta 36-717 10" Hybrid Saw
Vintage Delta Band Saws
Delta Homecraft 10" Band Saw No. 768 (1937)
Delta 14" Band Saw Model No. 28-207 (1949)
Delta 14" Band Saw Rip Fence
Old Band Saw Restoration Tips & Stories
Vintage Delta Jointer Models
Delta Homecraft 4" Jointer
Delta 4" Jointer No. 290 (1937)
Delta 6" Jointer
Delta 6 " Deluxe Long Bed Jointer Model 37-220
Vintage Delta Shaper Models
Delta Homecraft Shaper
Delta Heavy Duty Shaper Model 43-205
Vintage Delta Belt and Disc Sanders
Delta 12" Disc Sander No. 1426 (1939)
Delta 6" Belt Sander No. 1400 (1937)
Delta 6" x 48" Belt Sander
Delta Combination 12" Disc & 6" x 48" Belt Sander
Vintage Delta Scroll Saw
Delta 24" Scroll Saw No. 1200 (1948)
Vintage Delta Wood Lathes
Delta 11" Wood Lathe No. 930 4 Speed (1937)
Delta 12" Wood Lathe (1948)
Delta 12" Wood Lathe No. 1460
How to Link to This Page
It will appear on your page as:
More Old Woodworking Tool Links