Barrel Don & Co?
by D. Browne
(Prince George, B.C. Canada)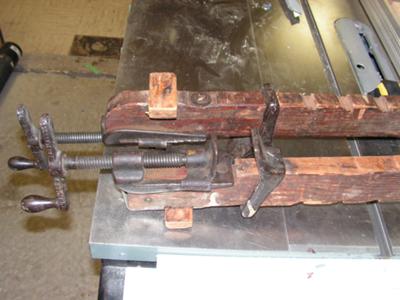 Barrel Don & Co?
I recently acquired a couple of bar clamps, I'm guessing for cabinet making. They are possibly from the early 1900's or older. I am wondering if anyone can confirm the name, use, and age? The name appears to be Chicago-"Barrel Don & Co"
Join in and write your own page! It's easy to do. How? Simply click here to return to Antique Woodworking Tool Photos.
More Old Woodworking Tool Links
Delta Woodworking Tools
Craftsman Woodworking Tools
Rockwell Woodworking Tools
Oliver Woodworking Tools
Boice Crane Woodworking Tools
Walker Turner Woodworking Tools