Fulton Spokeshave
by Kenneth
(Vancouver,WA USA)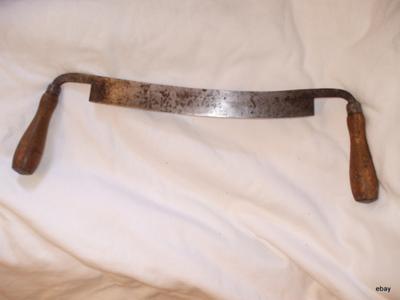 Fulton Spokeshave
I have a tool that has two handles with 12 inch blade that you draw to yourself.IT says Fulton punched into the top of the blade and the number 12.It came out of my Grandfathers toolchest and he said it was his fathers.The age is probably around a 100 years old.I have no idea what you call this tool.
All I know is that you draw the blade towards yourself and it is very sharp.
WHAT IS THE PROPER NAME OF THIS TOOL AND IS IT WORHT ANYTHING?