Homecraft 8" Tilt Table Saw with 4" Jointer
by Martin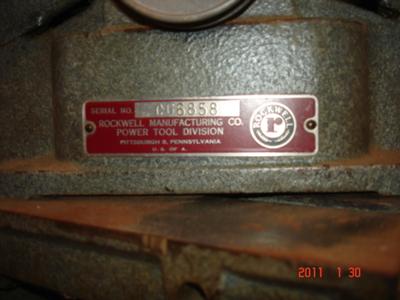 Jointer
The tools are mounted on one table with the locking castors. The unit appears to be complete with the exception of motor and the four pulleys. Each unit has a Rockwell / Delta identification plates.

These ID tags have only serial numbers but no model numbers. I want to buy the correct motor and pulleys but each place I've looked has listings by model number. I would also like to find the age of the unit.

My end goal is to use this tool as a jointer and leave the saw for dado blades. It is solidly built and in good repair.