Maybe an adze? What are these REALLY old tools or origin?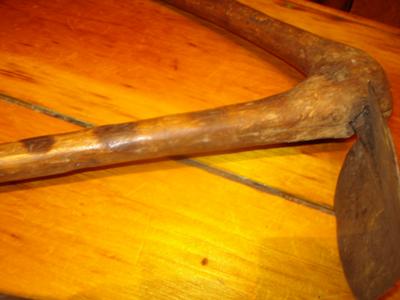 Old Pick or an Adze?
I picked up these two tools at an auction. They looked like they have alot of age onto them and proibably a bit of history. Any help would be appreciated
Join in and write your own page! It's easy to do. How? Simply click here to return to Antique Woodworking Tool Photos.
More Old Woodworking Tool Links
Delta Woodworking Tools
Craftsman Woodworking Tools
Rockwell Woodworking Tools
Oliver Woodworking Tools
Boice Crane Woodworking Tools
Walker Turner Woodworking Tools