Not sure of the name
by Ratite
(North Dakota)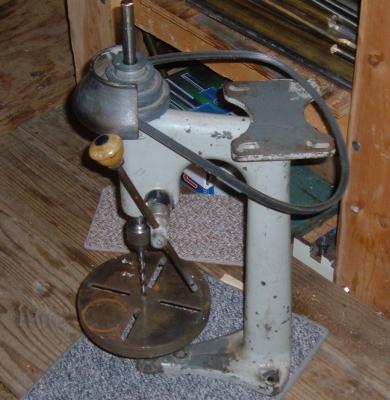 Nice Old Drill Presll --- Manufacturer?
Nice old drill press.

I would like to know who made it.

Know its name or not this old drill will be looking new on my bench do-in what it do best, but any help would be great :)



Join in and write your own page! It's easy to do. How? Simply click here to return to Antique Woodworking Tool Photos.
More Old Woodworking Tool Links
Delta Woodworking Tools
Craftsman Woodworking Tools
Rockwell Woodworking Tools
Oliver Woodworking Tools
Boice Crane Woodworking Tools
Walker Turner Woodworking Tools