Wood Vise
by Blaine Levey
(Iroquois, Ontario, Canada)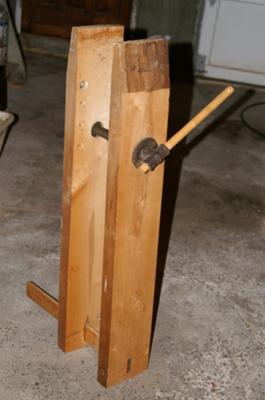 Wood Vise
Would like to value this in US$. Greatly appreciated if you can help.
Don't have much info except I purchased it at a flea market about 1999 and have used it up until 2005.
Join in and write your own page! It's easy to do. How? Simply click here to return to Antique Woodworking Tool Photos.
More Old Woodworking Tool Links
Delta Woodworking Tools
Craftsman Woodworking Tools
Rockwell Woodworking Tools
Oliver Woodworking Tools
Boice Crane Woodworking Tools
Walker Turner Woodworking Tools