Woodworking Plane? What is this?
by Mike Carrick
(Salem, Oregon)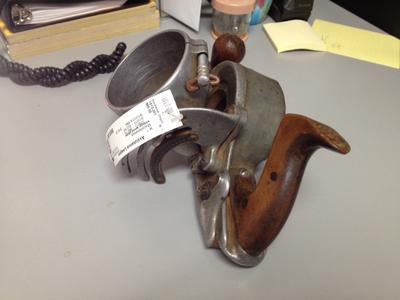 Can anyone tell me about this plane? I wonder if the round clamp is for an attachment to a vacuum to suck up the shavings? Mike@MikeCarrick.com
Join in and write your own page! It's easy to do. How? Simply click here to return to Antique Woodworking Tool Photos.
More Old Woodworking Tool Links
Delta Woodworking Tools
Craftsman Woodworking Tools
Rockwell Woodworking Tools
Oliver Woodworking Tools
Boice Crane Woodworking Tools
Walker Turner Woodworking Tools