103.23920 Craftsman Shaper Table/King-Seeley Mfg.
by RedRed's Woods Ltd.
(Idaho, USA)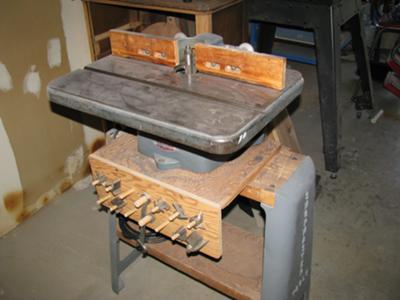 Craftsman Shaper King-Seeley Mfg. Model 103.23920
Inherited from My Father's Wood Shop, he purchased it back in the early 60's. Works Great, in "My Book" it's a Keeper! Out-performs my Freud Plunge Router/Table when Building Older Style Windows and Doors...
Tough, Sturdy, Good Ol' Quality Cast Iron Machine. Would like to Restore it someday to it's Original New Condition if I ever find the 2 Missing Parts I need. But may end up Having those Machined.
I have a Copy of the Original Owners Manual, If anyone else has a Machine like this one.