1956 Craftsman 7-1/4" Circular Saw
by Ben Smith
(Port Orchard, Wa)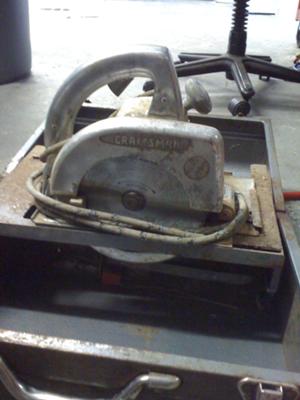 1956 Craftsman 7-1/4" Circular Saw
I have a 1956 Craftsman 7 1/4" Circular saw with the original case. The cord needs to be replaced. It was very well used, but well maintained. Does anyone have any suggestions on how much I could get for it, or where I should try to sell it?
Join in and write your own page! It's easy to do. How?
Simply click here to return to Vintage Craftsman Tool Photos.
More Old Woodworking Tool Links
Delta Woodworking Tools
Craftsman Woodworking Tools
Rockwell Woodworking Tools
Oliver Woodworking Tools
Boice Crane Woodworking Tools
Walker Turner Woodworking Tools