24" Craftsman level
by Jeff
(Davis, CA)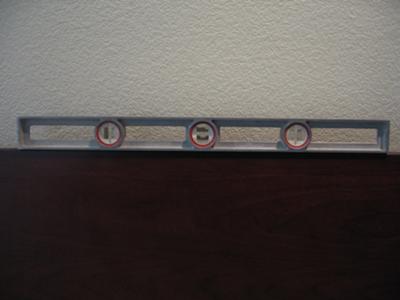 1950? Craftsman 24" Level
I have a 24" aluminum beam-type Craftsman level that is about 50 years old and in decent shape however the glass and vials are hard to read due to dust inside glass. I am looking for some company that can rebuild by removing the old bubble assembly and installing a new one. Anybody know of a source? Thank you.
Join in and write your own page! It's easy to do. How?
Simply click here to return to Vintage Craftsman Tool Photos.
More Old Woodworking Tool Links
Delta Woodworking Tools
Craftsman Woodworking Tools
Rockwell Woodworking Tools
Oliver Woodworking Tools
Boice Crane Woodworking Tools
Walker Turner Woodworking Tools