Craftsman 8" Table Saw 103.21041
by Daniel Jones
(Lake Elsinore, CA)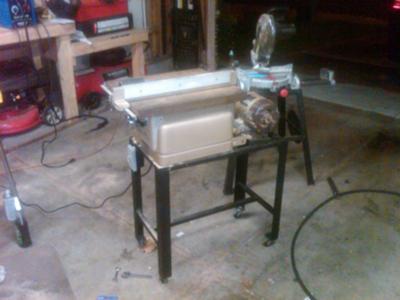 Craftsman 8" Table Saw 103.21041
My grandfather bought this saw new in late 1959. It was only lightly used and then in the 80's put away under a sheet for almost 20 years. He gave it to my Dad who then gave it to me when I purchased my first house. I have since built a stand for it and am looking for vintage table extensions.
Join in and write your own page! It's easy to do. How?
Simply click here to return to Vintage Craftsman Tool Photos.
More Old Woodworking Tool Links
Delta Woodworking Tools
Craftsman Woodworking Tools
Rockwell Woodworking Tools
Oliver Woodworking Tools
Boice Crane Woodworking Tools
Walker Turner Woodworking Tools