Craftsman Cam Lock Rip Fence Micro Adjust
Craftsman used a variety of rip fences on their table saws. One of the more useful ones was the Cam Lock Rip Fence with Micro Adjust. These fences were found on many of the Craftsman 10" Contractor and other 10" table saws with 27" deep cast iron tops.
This fence featured a cam lock to secure it to the table top. By firmly pressing the cam lock handle down, the cam pulled the internal rod tight and secured the fence at both the front and rear of the table.
Another nice feature on this fence was the ability to move the fence close to where you wanted it and then turn a micro adjust knob that engaged with teeth in the rip fence rails to move the fence just slightly to the right or left. This micro adjust feature allowed you make very precise adjustments to the fence location.
The Craftsman cam lock rip fence was also available without the micro adjust feature.
The rails for the Cam lock rip fence with micro adjust included two front rails and two rear rails made of 1 1/4" angle iron. These were bolted to the front of the saw using spacers to keep it a short distance from the front edge of the table. The rear rails were bolted directly to the table and any extensions without a spacer. This fence usually allowed you to make cuts up to 24" to the left or right of the saw blade.

Craftsman Cam Lock Rip Fence with Micro Adjust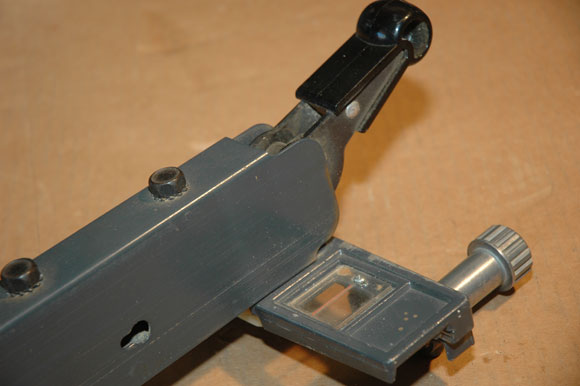 Close up of cam lock and micro adjust lever on left side of rip fence.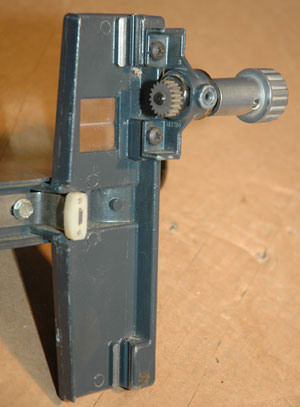 View of underneath side of fence showing the micro adjust gear. The gear engages the teeth on the fence rails when the gear knob is pushed in ward.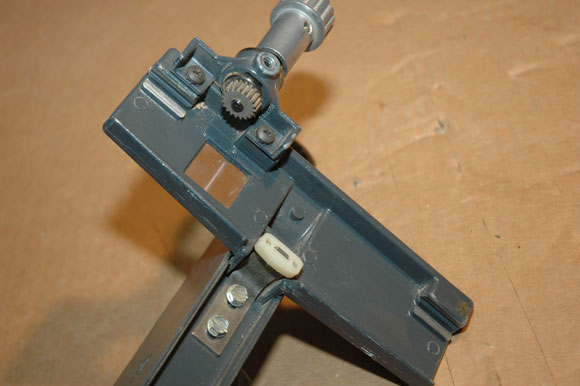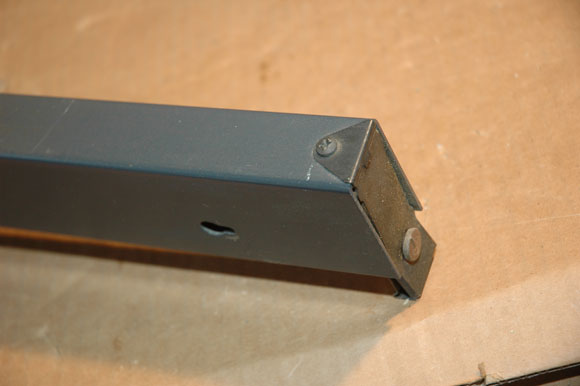 Close up of the rear of the cam lock rip fence.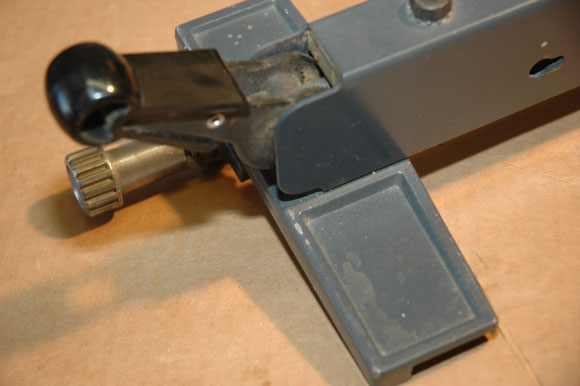 Close up of the cam lock.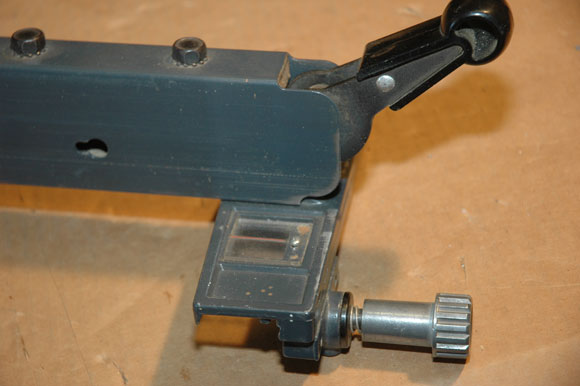 Close up of the cam lock clamping lever and the micro adjust gear knob. Note the space between the gear knob and the fence. When the gear knob is pushed in, the teeth engage with the rip fence rails.
See other Craftsman Rip Fences.
Craftsman Tool Accessories
Craftsman Tool Manuals
Craftsman Table Saws
Craftsman Tool Stands
How to Link to This Page
It will appear on your page as:
Craftsman Cam Lock Rip Fence with Micro Adjusts
More Old Woodworking Tool Links
Delta Woodworking Tools
Craftsman Woodworking Tools
Rockwell Woodworking Tools
Oliver Woodworking Tools
Boice Crane Woodworking Tools
Walker Turner Woodworking Tools