Craftsman Sabre Saw Model: 315-2794A 6710
by Jerry Nault
(Vancouver, Wa)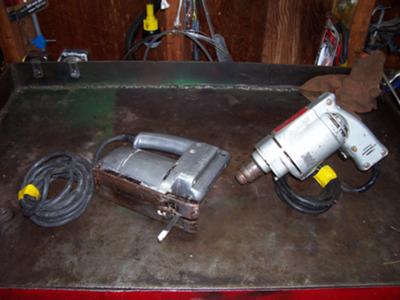 Craftsman Sabre Saw Model: 315-2794A 6710
Well, It still works great. Although I never use it anymore. It say's on the tool it's a 1/4 hp. Besides that, I really don't have much more information on it besides it's all metal. Maybe you could be of more help as to the year and history.

The picture also shows a Electr-O-Drill along side it.
Thank You.
Join in and write your own page! It's easy to do. How? Simply click here to return to Vintage Craftsman Tool Photos.
More Old Woodworking Tool Links
Delta Woodworking Tools
Craftsman Woodworking Tools
Rockwell Woodworking Tools
Oliver Woodworking Tools
Boice Crane Woodworking Tools
Walker Turner Woodworking Tools