Shaper Table, Model 103.23920 circa 1952-1954
by Red
(Idaho, USA)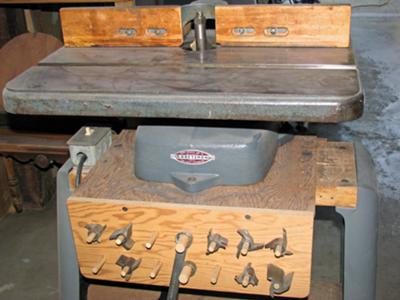 Not Fancy, But still a Cadillac in My Book.
This Machine was Manufactured for Craftsman by the "King-Seeley Electrics Co." I Use Mine a Lot, sure beats the New Ones. I have the Bits to Make Old Style Doors, Windows, Sashes, and Trim.
I HAVE a "Copy" of the Original Owners Manual if anyone is interested??