Vintage Craftsman Radial Arm Saw 2
by Jane
(Granite City, Il)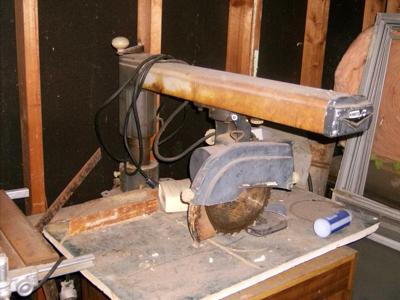 Old Craftsman Radial Arm Saw
My father left me this radial arm saw and i am wanting to sell it. I would like to know what it is worth before i do. Could anyone give me an aproximate value? I have no idea what year it was made,it is a Craftsman. It does work, i have used it, before i got more modern tools.
Join in and write your own page! It's easy to do. How?
Simply click here to return to Vintage Craftsman Tool Photos.
More Old Woodworking Tool Links
Delta Woodworking Tools
Craftsman Woodworking Tools
Rockwell Woodworking Tools
Oliver Woodworking Tools
Boice Crane Woodworking Tools
Walker Turner Woodworking Tools